Radia Smart is proud to be a business member of Buy One Give One (B1G1), a charity organisation with worthy causes around the world. Every time you buy a product from us we give back to a specific worthwhile cause from B1G1 community. Together, we're on a mission to create a world full of giving.
Radia Smart is both challenged and inspired to give back to communities in need.
Our impact goal for 2022 is 1000 total impacts. Each impact is an individual being assisted in some ways.
To date, the B1G1 community have created 269,748,171 giving impacts globally.
There are 2,976 businesses now part of the B1G1 global movement.
Our giving story of 2022:
1. Educate Children on Healthy Environmental Practices - Current Project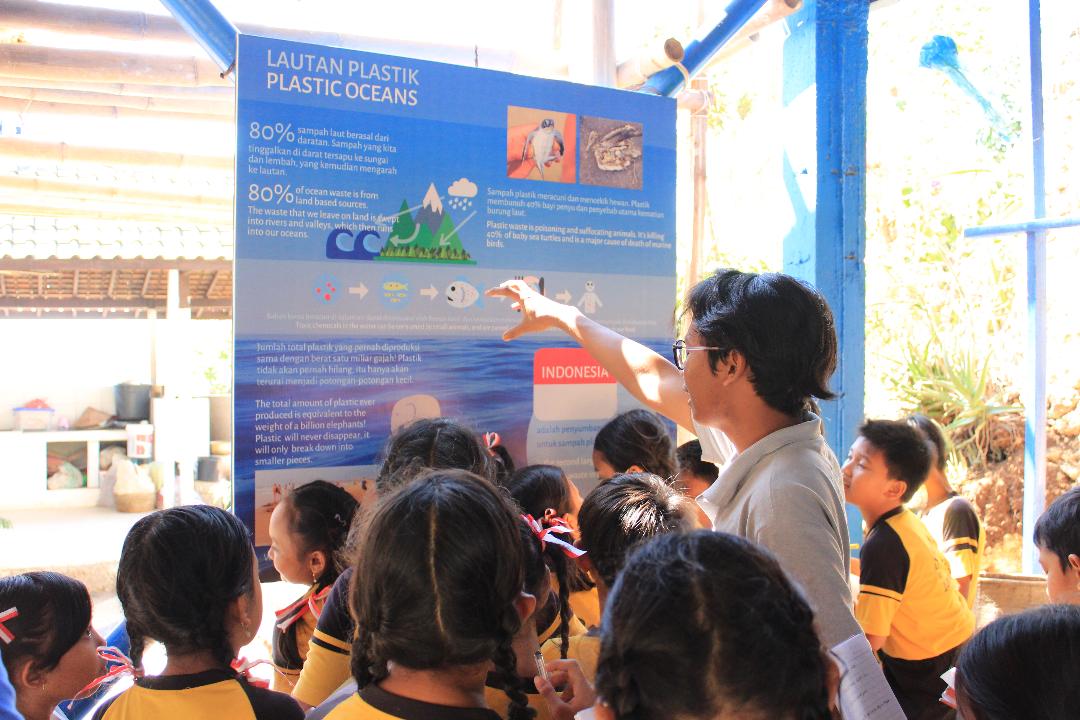 Indonesia produces around 64 million tons of waste a year. Roughly 50% reaches landfill sites, and the rest is either burned or illegally dumped into the ocean. Many Indonesians are not aware of the everyday damage done to the environment or resulting consequences. ROLE Foundation offers Bali's only environmental learning experience where children learn about terrestrial and marine conservation, 'paying' for classes with plastic waste collected from their homes. They discuss appropriate waste management, how much waste goes from Bali's landfills to the sea, and actions they can take at home.
Twice every week, ROLE Foundation runs an environmental learning experience for children. Up to 2020, 8417 children have participated in the Children and a Healthy Environment interactive training program. Those sessions take half a day and the students are asked about their knowledge about environment, thereafter receiving an eco-passport sponsored by DPG Nusa Dua. The training includes raising awareness of the problems in our forest and oceans, soap and paper recycling, what is waste and the 3R principle (Reduce, Reuse and Recycle), recyclable and non-recyclable waste, composting, seed banks, seedling, Indonesian traditional herbal drinks (jamu), natural dyes and weaving.

Help raise a future generation that understands the precarious situation the world is in.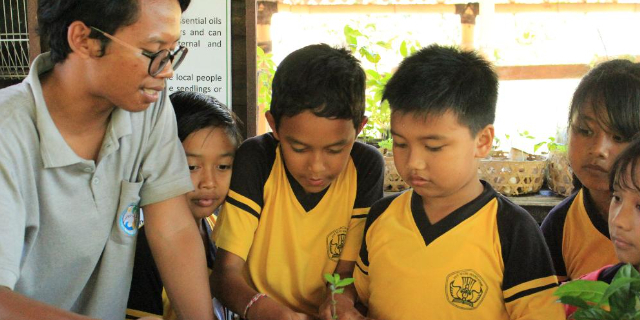 2. Provide Emergency Relief for India - Past Project 
India is facing a dire situation. With your help, Opportunity International is using their established program partners on the ground in India to offer urgent health-based responses and address the underlying issues of poverty in order to strengthen the most vulnerable families and communities.
With your support, Opportunity International can help families survive this pandemic and rebuild into the future, through:
Distributing food ration kits and medicine for those with mild symptoms or exposure to COVID-19

Providing remote care through telemedicine (via helpline and mobile app) to manage COVID-19 cases and mental health

Setting up basic care beds equipped with oxygen in partner offices to provide care for people with worsening COVID-19 symptoms

Establishing a temporary ambulance service for critical cases to get to hospital

Providing crucial small business loans to help families restart businesses, restore livelihoods and rebuild beyond COVID-19
All of these are only made possible because of your support and we are truly grateful for your trust.
We will continue to provide giving updates and stories as we progress.
Thank you.
Kristin, founder of Radia Smart
Radia Smart Giving Back Progress